Our company is located in the pearl river delta region with its geographical advantages, so we will take part in some globalized exhibitions to promote products and take this opportunity to communicate with customers face to face to achieve a win-win situation.Has always adhered the philosophy of integrity, high quality, customer first to participate, our sales team to participate in the Guangzhou furniture gift show in April,2017, products were displayed at the booth NO.1H36.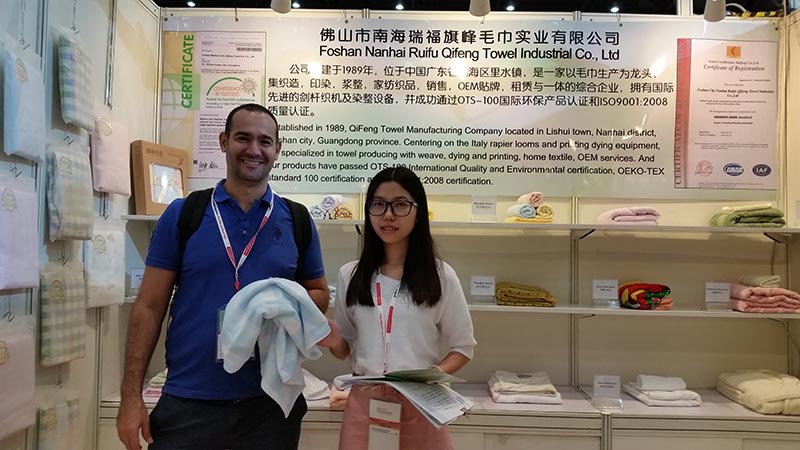 During the exhibition,sales team concentrated to introducing our company's main cotton products to consumers that is included Baby Hooded Towel,Yarn-dyed Jacquard Towel,Cotton Towel Sets, Bamboo Cotton Towel Sets,Velour Printing Cotton Beach Towel, Printing Digital Printing Bath Towel etc.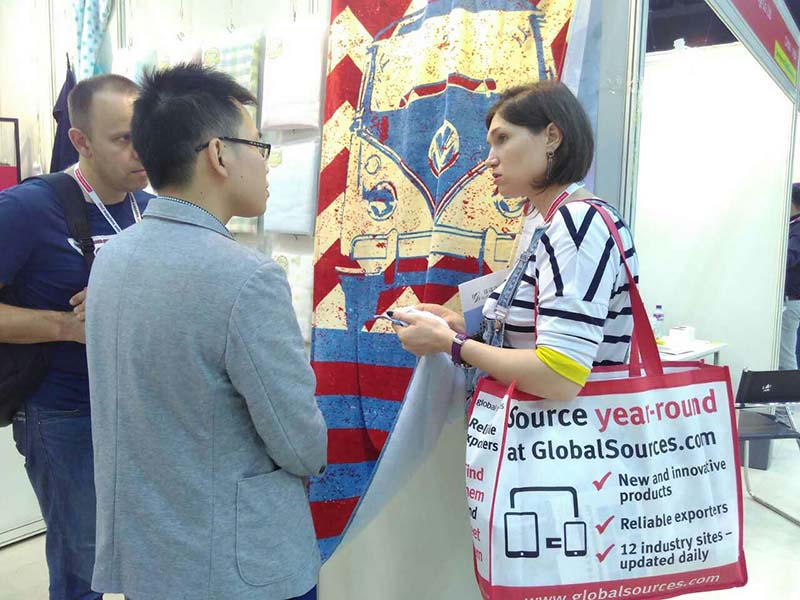 The theme of show is gifts and premium, so products display design could be reflected our company's attitude.Towel design inspiration from life, from the heart.Welcome to show your unique design to make your products more colorful and gorgeous!

At the same period, another sales team of the company also sincerely participated in the global resources exhibition in Hong Kong in April at Asia World-Expo Center. A great variety of products were displayed at booth NO.2J37.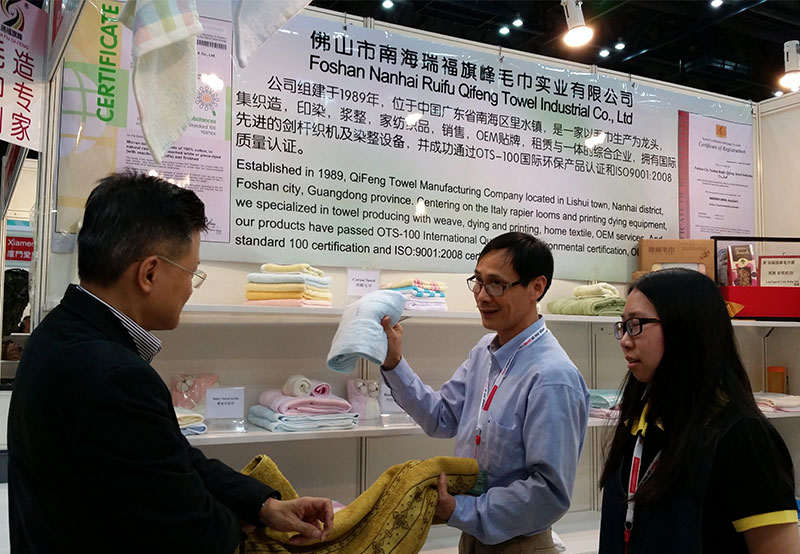 This time, the theme of participation was resource globalization.Our company will strictly control the quality requirements of raw materials, and obtain the highest quality verified certificate by European Union that is OEKO TEX-STANDARD CLASS ONE.By virtue of the company's strength to provide consumers with a guarantee of diligence, reassurance and confidence !